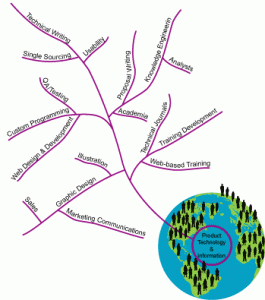 More than a "come in and fix it" company, ClearPath views each of their customers as future partners in content management and technical communication.
What software tools are currently in use?
How do you currently track changes?
In which languages do you produce foreign language documents?
Are you adding new languages?
Is your company prepared to make changes to their publications when a CMS is implemented?
Is format flexible?
Are you prepared to modify content for implementation with a CMS?
Are those creating content prepared to make significant changes in the way they work?
How are materials produced (current workflow)?
What level of automated workflow management does your company expect from a CMS?
What output media does your company require?
Do you require assistance in selecting a CMS software solution, training, DTD, EDD development and implementation?